CEO Greetings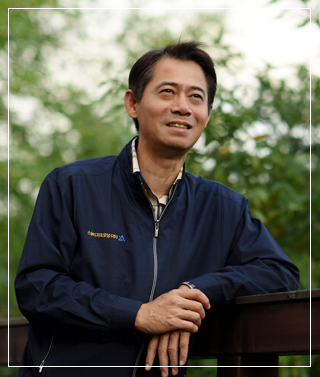 "We will fulfill our calling as a heat treatment company that opens a new future with technology and quality."
Thank you for visiting the website of SangdoTDS.
Heat treatment is a combination of the engineering process of a skilled expert and the technology to improve the properties of metals and alloys as well as extend the service life of products. It is an important part of various industrial manufacturing processes.
Since its inception in 1994, SangdoTDS has been constantly making an effort to offer quality and reliability in order to meet customer demands and international standards as well as price competitiveness with the knowledge and experience of skilled experts and accumulated technology as SangdoTDS has been focusing on its technology and competence in the field of heat treatment only.
Thank you.
SangdoTDS CEO Hyung-jun Cho
Education
1995 : PhD (Metal Engineering), Dong-A University
Experience
1990 : Researcher, Heat Treatment Engineering Laboratory of the Material Science Research Institute
1991 : Teaching assistant and instructor, Department of Metallurgical Engineering, Dong-A University
1996 : CEO, Sangdo TDS (Present)
International Activity
2011 : Evaluation Committee, Korea Technology and Information Promotion Agency for SMEs (Present)
2015 : Works director, Korean Society for Heat Treatment (Present)
Thesis
1988 : "A Thermodynamic Study on the Aging Characteristics of Bio-Implant Ni?Ti Alloy," a Master's thesis
1991 : "Manufacturing of 2024Al?SiCp Composite Material by Mechanical Alloying and Mechanical Properties," Korean Journal of Metals and Materials, Volume 29
1994 : "A Study on the Microstructure and Mechanical Properties of Ti-6 Al-4V Alloy by Thermochemical Hydrogen Loading," a total of nine theses including a Doctor's thesis
Patents
2011 " Euro-form for a mold and the manufacturing method"(Application No. 2009-001966, Registration No.10-1077563)
2016 "Continuous Heat Treatment System"(Application No. 10-2016-0007350, Registration No.10-1660862)
2016 "Continuous Heat Treatment Method"(Application No. 10-2016-0033814)